Our users have loved the ability to share any video, live or a historical video segment, with a single click and auto-generated shareable links.
On average, every Spot user has generated at least one shared link in 2021 alone. Based on user feedback, we made some improvements.
Expiry Dates
When you share a link on Spot, you can set an expiry date with a single click. Choose a custom date or choose one of the default values.
P.S.: Clips expire on 11:59:59pm on the date of expiry.
Description
We allow you to add context to the shared link by typing in a description to any shared video link. Just type in a description in the text box and it will show up on the shared link page.
Text or email from within the Spot App
You can simply type in a phone number or email ID in our sharing links dialog box, and we will send them a text or an email on your behalf. No need to jump between your email client and Spot or copy link from Spot web dashboard to your phone texting application, simply type in the sender's info within Spot and you are done. Try it out, text yourself a link :)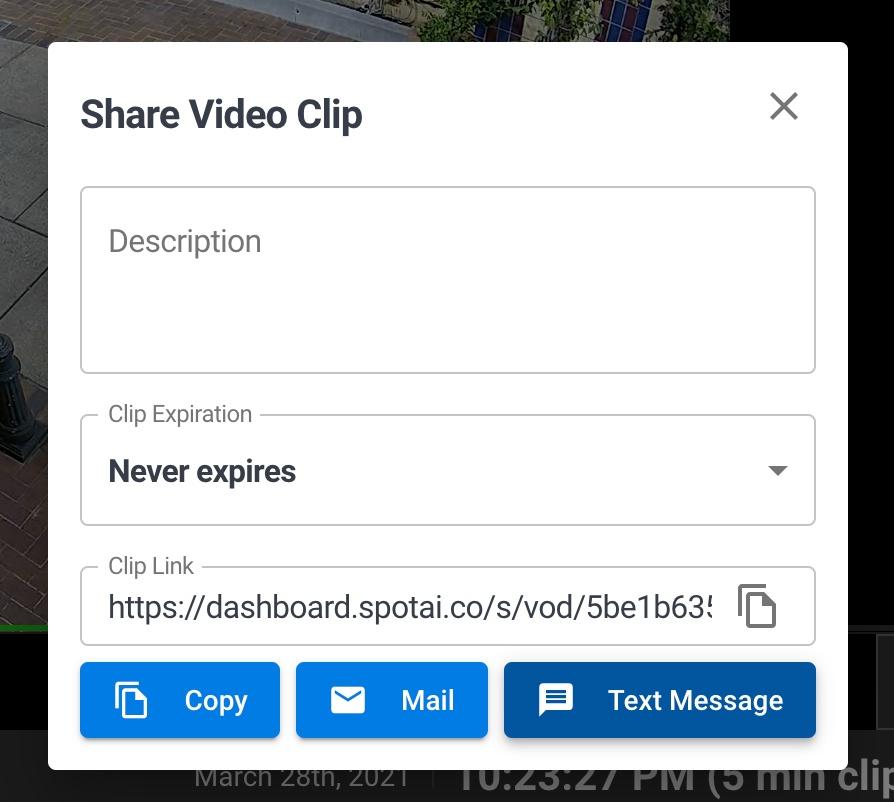 We hope this article was useful to you, please leave us a comment or feedback as it will help us improve our customer support center.